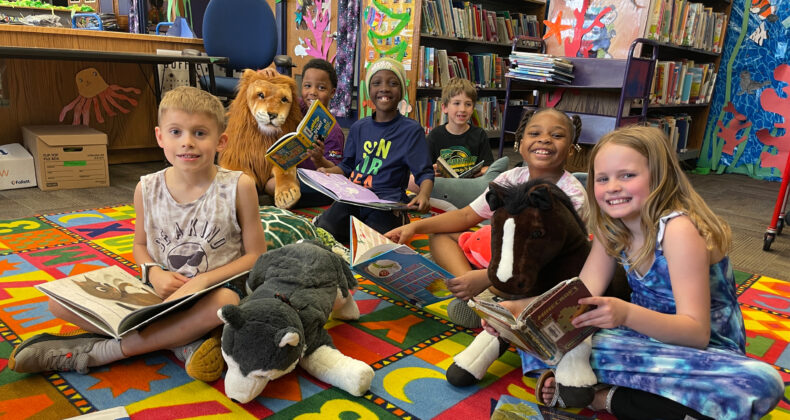 At Madison Elementary School, each student strives to read at their maximum potential, demonstrates mastery in mathematics, and shows growth and excitement in all academic areas. Each student displays the social and emotional skills needed to be a proud member of the Madison community. Each student is educated using an inclusion model where every adult believes it is their calling and duty to unconditionally love and educate every child in any capacity. Madison is a school where all students are welcome no matter their fortune in life and will receive the very best educational experience of their life.
Madison has several enrichment and co-curricular opportunities and activities outside of traditional courses. These include friendship groups, Madison blues, intramurals, and Eastern Iowa Arts Academy programs. The school enjoys a school and community partnership with Veridian Credit Union. Veridian employees visit Madison Elementary on a regular basis to help with reading and mathematics skills while enjoying lunch with students in the cafeteria. Veridian also supports the parent teacher association (PTA) by contributing resources to various programs.
The PTA enriches the educational experience for children. The organization provides valuable activities, services, and funds through teacher and parent volunteer work. Funds raised pay for books, field trips, playground equipment, author visits, and more.
Madison Elementary opened in the fall of 1961 and is named after the fourth president, James Madison. At the time, Madison sat outside the city limits. Eventually, an addition was constructed to provide space for the growing number of students.
---
KEY CONTACT